The Titan experience
Beautiful, intuitive and modern
The Titan system is incredibly powerful and functional, yet its design is attractive, uncluttered and extremely intuitive. Users navigate through the system using engaging touchscreen technology, with modern swipe and pinch functionality, and every screen has been designed with user experience in mind. There are obvious pathways guiding users through the system, as well as an intelligent 'search' function and simple commands to allow users to navigate the app and quickly find the information they require.
Customise and personalise
Titan is all about the individual user and aims to create a personalised experience. Users have personal log-ins and profiles, and customisable personalised dashboards, which improve efficiency by displaying the data they require for their job functions without the clutter of unnecessary information. Personal log-ins allow all activities to be recorded by individual for audit and performance monitoring, and to identify training requirements.
Onward journey and gamification
Getting started with Titan is easy. There is no requirement for lengthy upfront training – in fact, there shouldn't be any need for face-to-face training at all. Titan's intuitive system and hardware means that you can plug it in and get started quickly and easily. Learning is provided within the system with videos and helpfiles. Users are taken on a journey through the system and are awarded badges and points for achieving tasks. The Titan user experience is designed to increase engagement and participation and to make the user experience enjoyable and productive.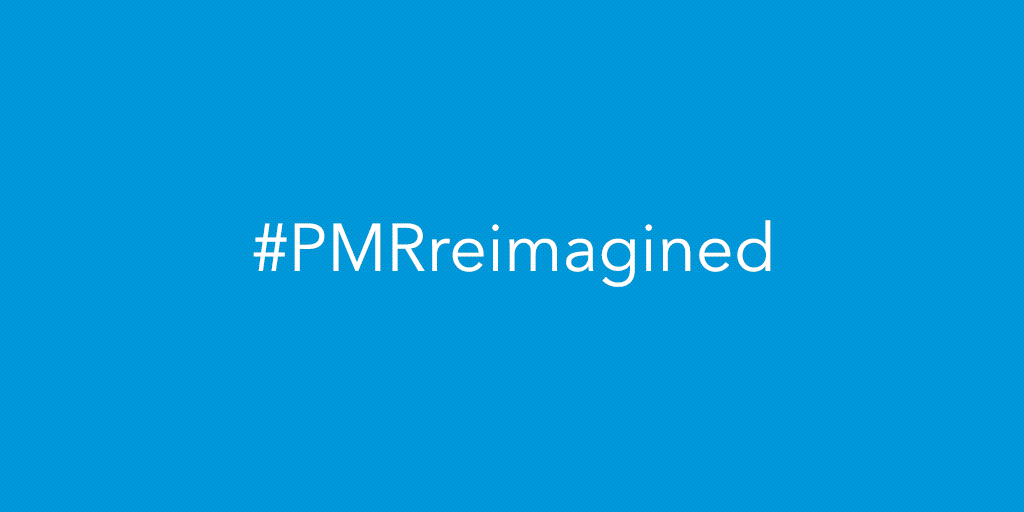 Paperless workflow
End-to-end workflow
Titan is revolutionising pharmacy processes. It manages end-to-end workflow – from receipt of a prescription, to data entry, labelling, packaging and handout/delivery. The Titan solution is delivered through multiple apps and multiple devices to create the ultimate workflow and deliver the best experience to customers. Titan operates a Trello-style dashboard system allowing you to track the journey of prescriptions from start to finish - on time and in full.
Receiving customers and prescriptions - Titan Check-in
Unlike other PMR systems, which take electronic prescriptions and print them off, Titan actually takes paper prescriptions and digitises them. Titan Check-in, which is deployed on a tablet PC with a super-fast scanner, scans all incoming prescriptions into images to display alongside EPS images on Titan. Titan Check-in manages the customer interaction at the point of arrival – it captures exemptions and establishes whether customers are waiting, calling back or requesting delivery. Customers can track their waiting times on the screen ensuring the best possible pharmacy experience.
Handing out medications - Titan Handout
Titan takes prescriptions carefully through their electronic journey to the handout stage, at which point Titan Handout takes over. Titan Handout is deployed on a mobile device with integrated barcode scanner that manages the storing and handout of dispensed medications, and front-line patient experience and service. It ensures that patients are given the right medications and prompts any messages from the pharmacists. If patients are calling back, Titan Handout sends text messages and locates prescriptions when patients arrive for collection to ensure that nothing is left behind. When the medications are handed over, Titan Handout automates the prescription claim process.
Ultimate safety
Clinical checks
Titan provides a highly efficient and effective means of recording pharmacists' clinical checks. Pharmacists can decide how medications should be dispensed and managed, and record communications at the beginning of the process to ensure that they have full control over the supply. In this way, pharmacists can fully embrace automation or delegate dispensing to technicians, and customise their checks to ensure efficient processes.
Barcode safety and FMD
Titan has taken barcoding to the next level and has made medicine scanning into the backbone of the entire dispensing process. Titan only issues dispensing labels once the manufacturers' packets have been scanned to ensure that the correct labels are attached to medications. Titan integrates seamlessly with the new FMD requirements by facilitating the capture of barcodes at the time of dispensing. Titan Edo, which manages the handout process, also handles the decommissioning of medications.
Item tracker and audit
Titan captures every step of the dispensing process from receipt to handout, and individual log-ins allow every action taken to be logged by person and time. This data is brought together in Titan's unique item tracker, which provides an instant end-to-end view of the entire journey of a prescription. This gives you full and comprehensive audit capabilities over your dispensing activities. Complex investigations just got simpler!
EMAR and patient app integration
The power of Titan APIs
Titan is built on a fully interoperable healthcare API platform. This means it can seamlessly integrate with other systems that follow approved structures. The ability to transfer data to other systems opens doors to new business opportunities, new services and growth.
Atlas PCS for care homes
At Invatech, we practice what we preach. Our very own care home medicines management system, Atlas PCS, uses Titan's API tools to provide a unique service offering to care homes. As prescriptions are processed through Titan, Atlas PCS users in care homes can track the status of the prescription in real-time and view electronic images of the prescription. Pharmacists maintain their clinical input by managing the medication records on behalf of the care homes to ensure patient safety. Barcodes printed by Titan on dispensing labels are recognised on Atlas PCS to allow for end-to-end tracking.
Patient apps and other systems
The features we use to build Atlas PCS are available to other system providers wishing to connect their systems with the pharmacy. Patient apps produced by other providers can tap into the vast data flow of Titan and create a rich customer experience on their products. In this way, pharmacies can seamlessly connect to their patients via approved patient apps and provide new services without compromising their workflow and efficiency.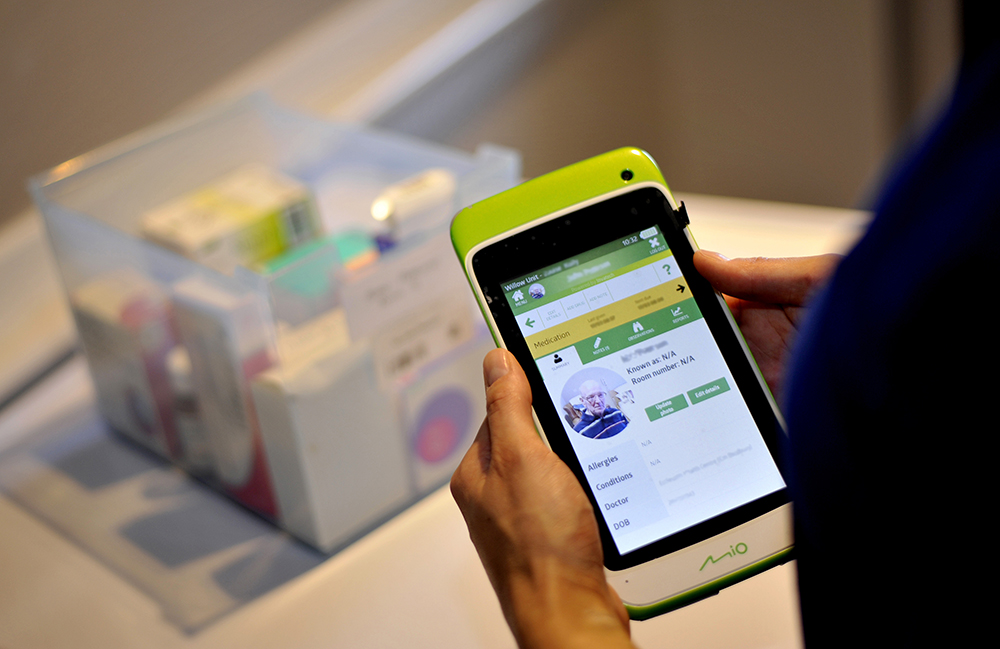 Absolute control
Control your settings
Titan Central is a web-based app that gives pharmacy owners and senior management full control over all aspects of business activities. Titan Central allows you to manage your staff, control their access rights, monitor their performance, and ensure that they have completed necessary ongoing training. It also gives you control over your stock, which items you are dispensing, and the suppliers you buy from. Superintendent pharmacists can control the clinical aspects of every branch from one central location.
Control your workflow
Titan is all about workflow and its special features allow you to manipulate workflow to suit your requirements. For example, Titan allows you to assign tags to particular patients or groups of patients (such as care home patients, methadone patients or delivery patients), which trigger a workflow course that is different to the standard route.
Create your own reports and views
Traditional PMR systems provide a limited range of reports but these often fall short of what is required to successfully manage pharmacy activities. Titan gives you the power to view, filter, drag and drop, export and save any data you require, giving you complete control over your information. Reports can be run on any aspect of your business performance. Titan also helps you to track your payment compliance, so you can be sure that you are receiving all your quality payments, FP34s and MURs.
Limitless PMR
Build your ideal pharmacy model using Titan's 'building blocks'
For too long pharmacies have been held back by their PMR systems - limited by their features and their processes. Titan changes everything. It has been designed to be the future of pharmacy management and offers resilience and scalability.
Titan has the capability to do everything you could ever want it to do, and more. It introduces concepts that have never been seen before in PMR systems – 'building blocks' that allow you to develop any type of pharmacy or service model. Using Titan's building blocks you can pick and choose the functionality you need to create the perfect system for your business. Implementing Titan in your pharmacy means that your business will never again be constrained by your pharmacy technology – if you can imagine it, then Titan can probably do it.
These are just a few examples of the innovative functionality offered by Titan:
Titan's API toolkit, which allows third party systems to integrate seamlessly with Titan so you can extract data or manipulate workflow.
Titan's bot framework allows third parties to build Bots directly into Titan.
Titan's collaboration and communication tool allows real-time interaction between colleagues.
Titan's bespoke view tool. Titan gives you ultimate flexibility and control over your information by allowing you to create bespoke views of your data, which you can view, save or export.
Titan's survey tool allows you to create surveys that will appear on the handheld Titan Edo device used at the point of handing out medications.
Titan tags. Create and assign tags to particular patients or groups of patients to allocate a custom workflow.
Invatech Health Ltd
442-450 Stapleton Road
Bristol
BS5 6NR
Tel: 0117 2140315
Email: info@invatechhealth.com
Invatech Health Ltd is a company registered in England and Wales. Registered number: 08972421. Registered office: 442-450 Stapleton Road, Bristol, BS5 6NR. VAT Number: 184392679.